Tutoring 101: How to make tutoring more efficient?
This guide will help you make tutoring more efficient.
Here are a few points addressed in the Tutoring 101 guide:
How to prepare for the first meeting with your tutor.
What is the role of the parent with respect to tutoring?
Frequency, duration, and number of hours of tutoring: is there a magical formula?
5 qualities of a good tutor
Interview with Marichelle, tutor at School Success
Francization program for international students and immigrants
You want to learn French?
Register to our distance learning francization program
Learn French Quickly
Mastering the language of Molière is possible!
Why choose School Success' francization program?
1 on 1 Teaching

Thanks to our distance learning platform, your classes will be given live by a French-Canadian teacher and will be personalized according to your current level of French. Our experienced counselors take care of matching a teacher according to your child's difficulties and personality. Each meeting is also recorded and can be consulted later. Whether you would like to improve your conversation or your writing, the French language have no secret for French teachers of School Success! We'll help you reach your goals quickly!

A personalized program with Duolingo

Our program adapts according to your current level of French and your learning objectives. A placement test will be done at the beginning of the course to assess your level. We will also discuss your objectives with you in order to offer you a program tailored to your needs. When you register, we will create an account for you on the Duolingo platform. Duolingo, the most used language learning platform in the world, will be used by your teacher to practice between classes. You will also be able to follow your progress in real time and practice on your phone / tablet / computer!

An experienced team

School Success has helped over 30 000 students since 2006. 92% improved their grades and 93% noticed an improvement in their motivation for school.
Basic
Duration :
48 hours (4 hours per week)
12 weeks program
Schedule :
Personalized schedule based on your availabilities
Placement Test included
Semi-intensive
Duration :
100 hours (4 hours per week)
25 weeks program
Schedule :
Personalized schedule based on your availabilities
Placement Test included
Intensive
Duration :
200 hours (6 hours per week)
33 weeks program
Schedule :
Personalized schedule based on your availabilities
Placement Test included
Speak to a specialist
Toll-free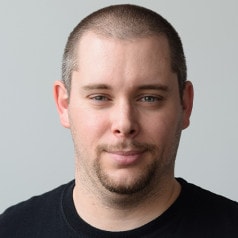 Dial
1 877 988-8672
Explore the virtual classroom