About our school
You wish to pursue your education in a unique way?
Discover the personalized teaching approach of our school
Register now
Learning at your own pace is possible
Why choose School Success?
Summer 2021 session
Many classes will be available for the summer session. Visit to see the full programmation.

We are no longer taking inscriptions for the winter session.
We are registered with the Ministry of education

School Success is a private, non-subsidized school recognized by the Ministry of Education and Higher Education. We are located at 901 ch. Tiffin in Longueuil.

The courses offered cover the youth sector of the secondary level. They are only offered in French so far.

Find a copy of the permit # 167500-01 issued by the Ministry of education.
As an educational institution, here are our main orientations and guides:
- Our annual plan to counter bullying and prevent harassment;
- Our school rules;
- Our local evaluation policy.

A unique and personalized approach to education

During the school year, our classes are always offered in an online group formula. This innovative formula allows students who must take a course to do so in the comfort of their own home while receiving the same quality of teaching and supervision as in class. The platform used is simple and user-friendly in addition to being accessible from a computer or a tablet. These are not pre-recorded video sessions, but rather live classes given by a certified teacher. The courses are open to students who have already taken the course wishing to improve their results as well as to students who have never taken the course.



Our course offer

School Success offers high school students many of the courses needed to take them to the next level. Whether it's a course in science and math, French, English as a second language or the social sciences, our qualified teachers will accompanystudents on their path to success.

** The winter session is limited, you will find a broader offer during our summer session. Refer to the information block on the left for details on the courses offered this winter.


Comes summer, our classes are offered to:

- Secondary school students who have failed one or more subjects;
- Students who must retake certain ministerial exams;
- Students who wish to consolidate their comprehension of a given subject seen throughout the school year.

Depending on the desired course, we offer our courses in a one-to-one or group formula.


Speak to a specialist
Toll-free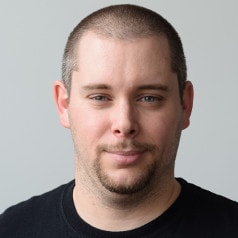 Dial
1 877 988-8672
Tutoring 101: How to make tutoring more efficient?
This guide will help you make tutoring more efficient.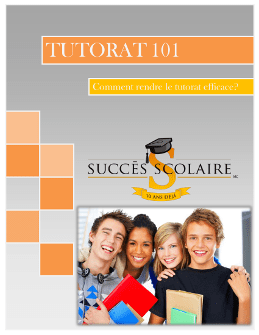 Here are a few points addressed in the Tutoring 101 guide:
How to prepare for the first meeting with your tutor.
What is the role of the parent with respect to tutoring?
Frequency, duration, and number of hours of tutoring: is there a magical formula?
5 qualities of a good tutor
Interview with Marichelle, tutor at School Success
Top